More than ever, B2B marketers are investing in content creation and SEO, so why are increases in rankings and traffic not driving an increase in new customers? Without attracting the right traffic, the right buyers and for the right reasons, content SEO can be a waste.
At TopRank Marketing, we've been helping top B2B brands achieve big gains through this data-driven approach, which is built to align with a modern buyer's self-guided journey. And now we're sharing our formula with you, because executing on this strategy will be more critical than ever in a near future fraught with data challenges, sophisticated AI tools, and murky economic conditions.
Download the B2B marketing guide to search intent, Marketing with Intent: A Guide to the Future of SEO and Qualified B2B Search Traffic, to learn:
Common SEO mistakes and how to avoid them
How to master keyword glossaries that align with search intent
Google-approved tips for high-ranking content
Inspiring B2B success stories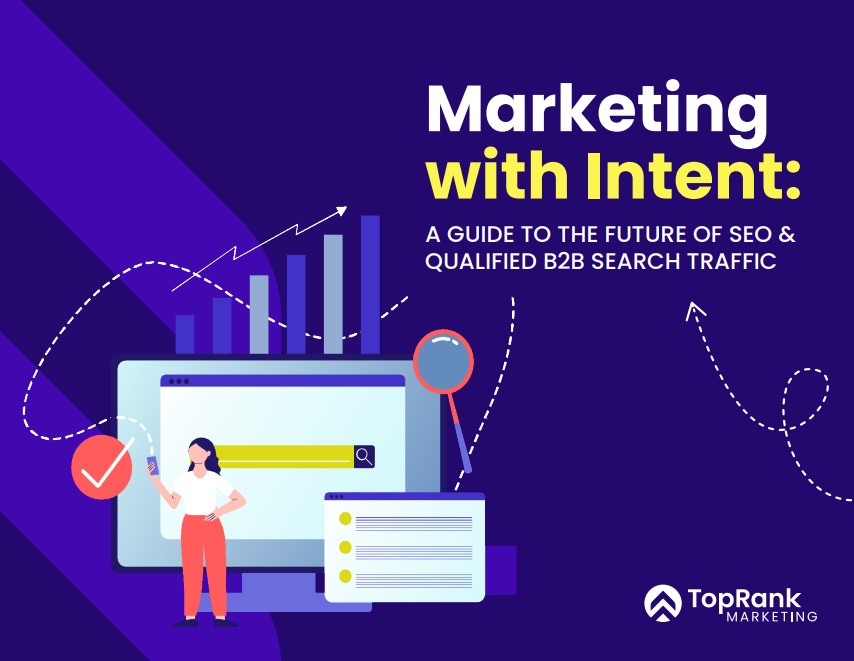 As a bonus, you will also receive a copy of Lee Odden's presentation from Content Marketing World 2023: You're Doing SEO All Wrong: How to Optimize Content for Search Intent.